Events & Programs
Elevate Tour
Oskaloosa Main Street is hosting a first level store front and upper story Tour on Saturday, October 14 from 10 AM-1 PM in the Downtown Main Street District. This event is formatted for those who are interested in becoming investors, contractors, and renters in the potential downtown locations. Full details can be found below.
2023 Tour Locations
Beacon of Hope (formerly Wang's)
121 North Market
Bridget's Publice House-McMillen Building, (formerly Swim's)
201 1st Ave East
Former Post Office
Intersection of North Market and A Ave
Oskaloosa Outfitters
203 High Ave East
Studio Osky (formerly Mercy Clinic)
212 North Market St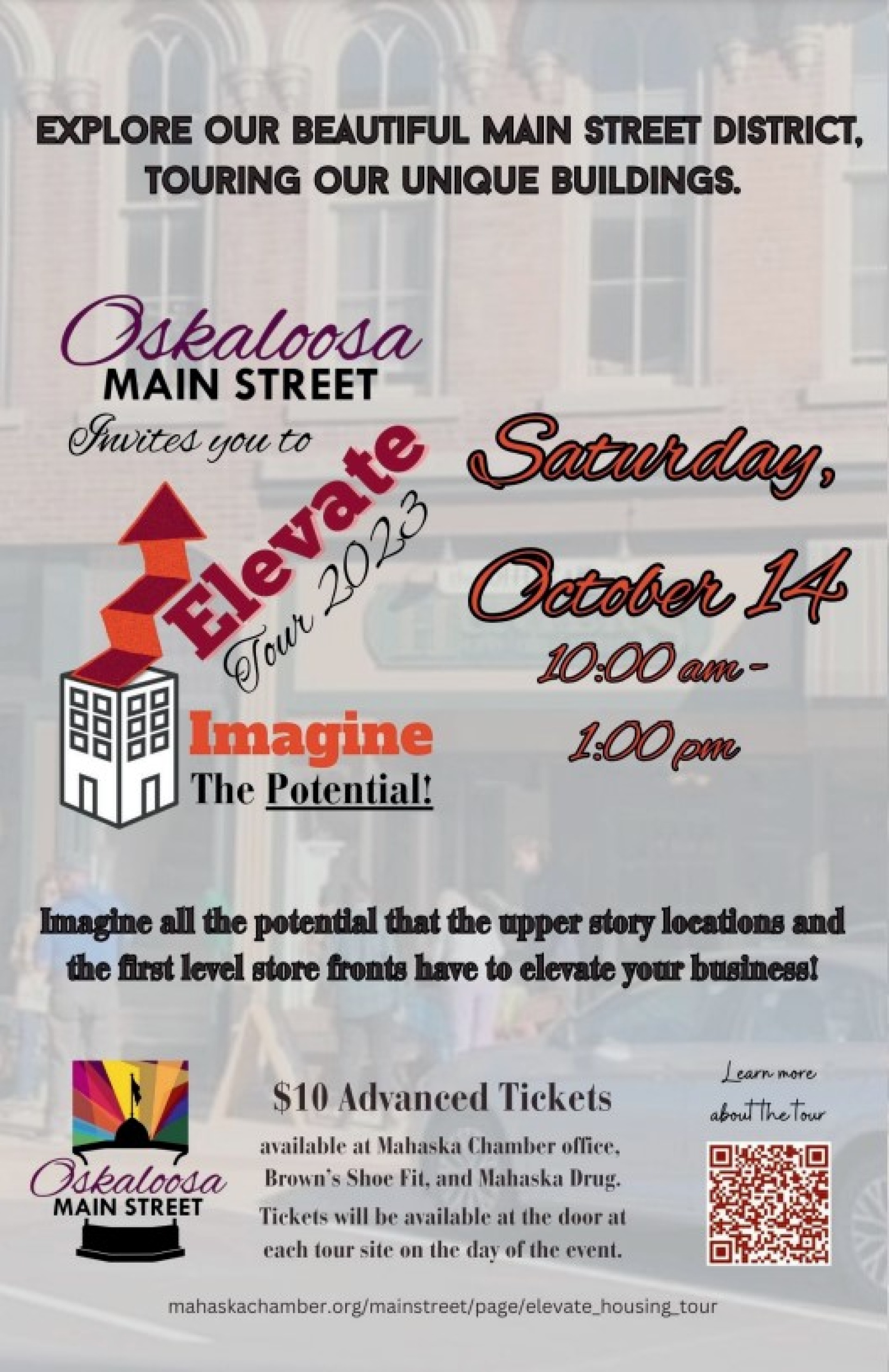 Event Details
Explore Oskaloosa's beautiful Main Street District by taking a tour of the unique store fronts and upper story access. Learn about each site's history, potential plans for occupancy, and discuss construction in our raw spaces. If desired, you'll have an opportunity to visit with a designer, property manager, and Regional Planning Commission staff member.
Imagine the potential to help 'Elevate' our downtown!
**Contractors, Investors, and Downtown Business Owners are free, RSVP by October 7.