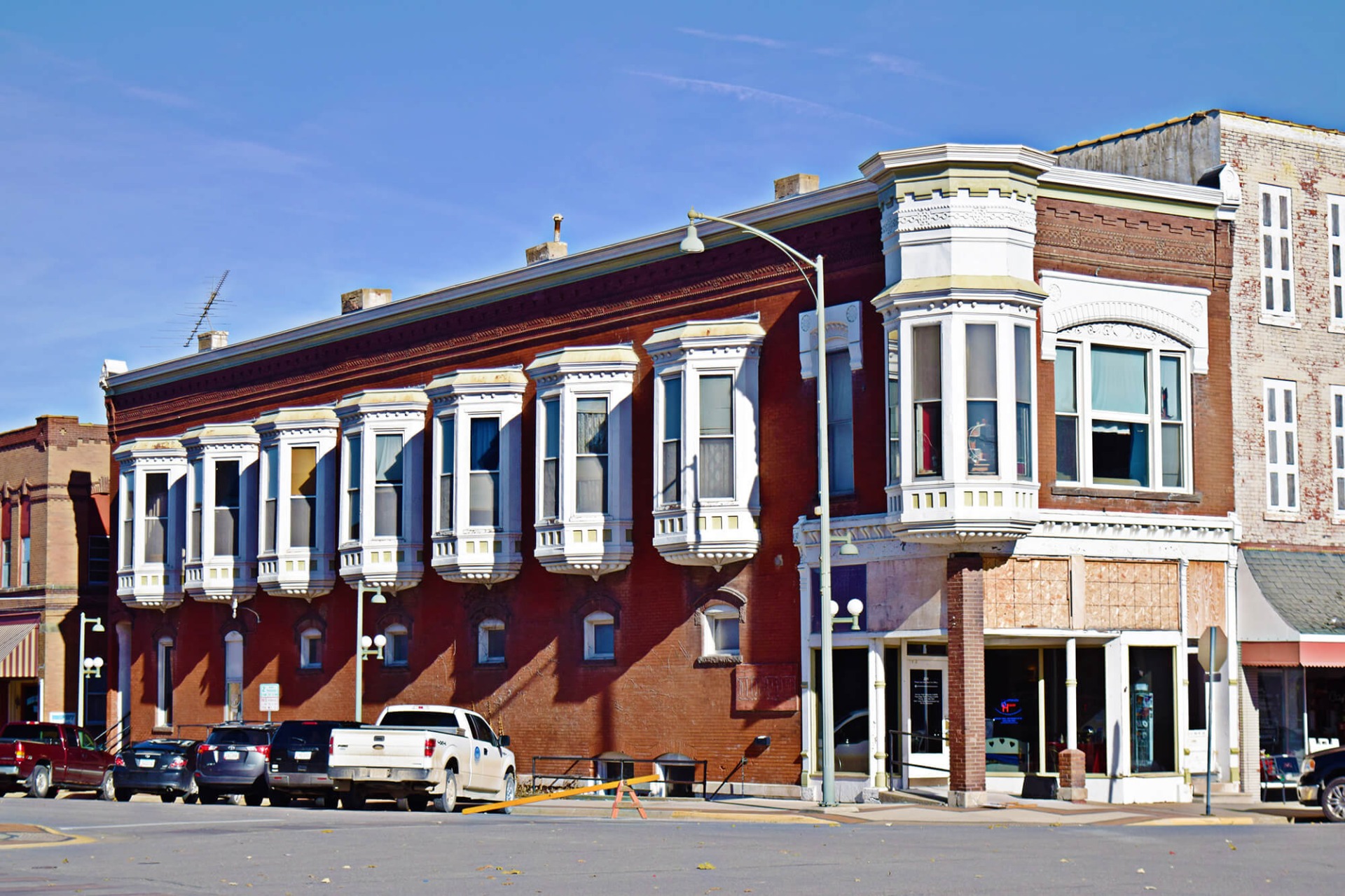 Key Information
Year Built: 1892
Location: 201 High Avenue East
Current Tenant:
Architecture Style: Italianate, Queen Ane
Architecture
Built in 1892 by an unknown architect, this two-story, red brick building is a finely preserved example of Victorian Era Queen Ann architecture.
The upper, front facade features a scale stone arch lintel with lacy ornaments spanning a Chicago-style window. The building is crowned with a corbelled cornice topped with a wood corona.
A five-sided turret marks the corner of the building. Seven, three-sided, flat-roofed oriel windows are spaced along the side of the building. The roofs of these windows originally featured bearing iron cresting.
History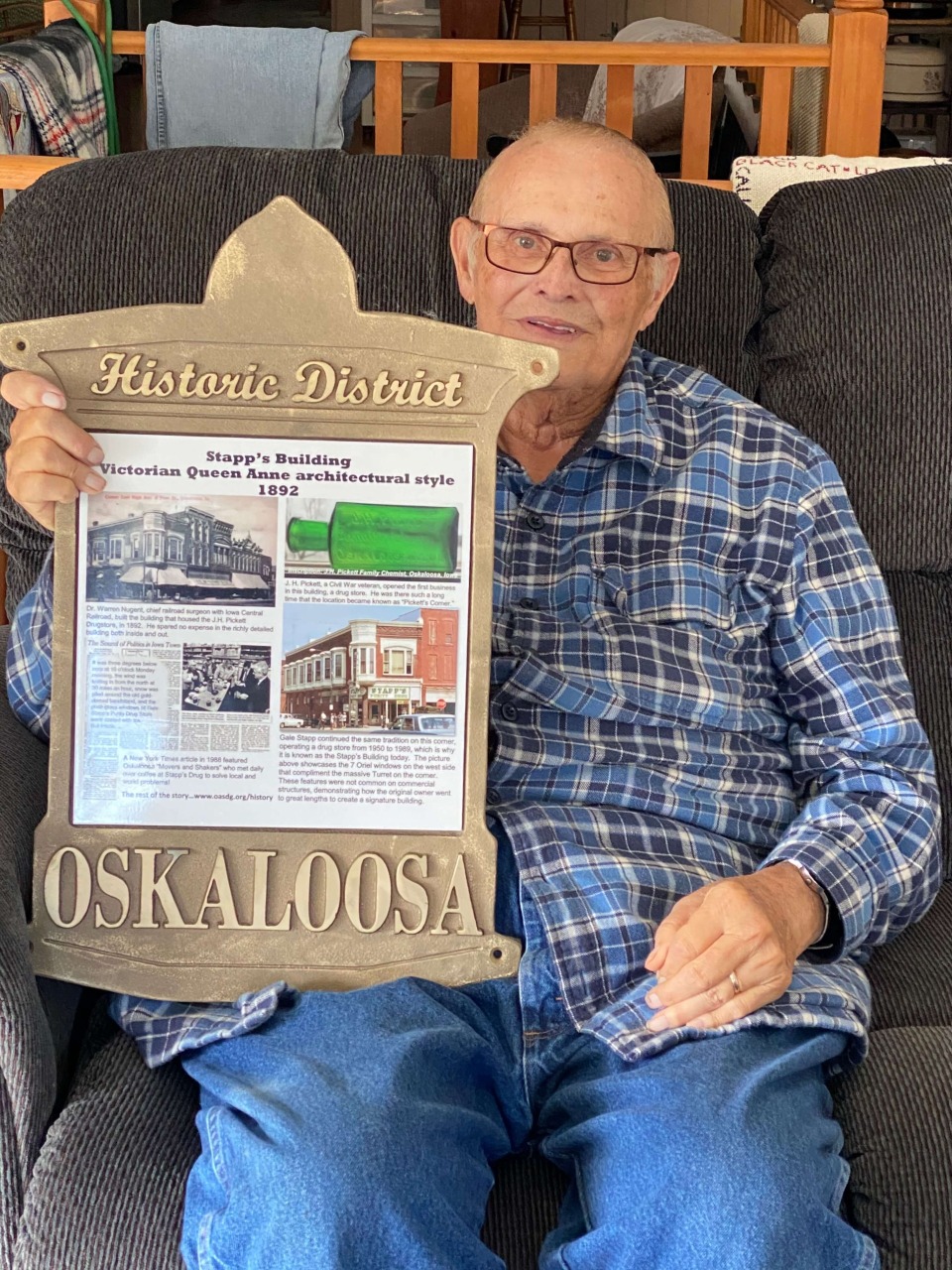 The New York Times Article
In 1988, The New York Times published an article called "The Sound of Politics in Iowa Town" that featured Gale Stapp's Purity Drug Store. Read the article below and watch some videos about the feature!
Stapp Building Historical Marker Presentation & Press Release
The Stapp Building received a historical marker recognizing its 100-plus year history in Oskaloosa in 2021. Due to COVID-19, the unveiling ceremony became a virtual event (see video below).
Tennant History
1902
Weldin & Symons Drugs, Paints
Upper Floor - J.C. Williams, Attorney; W.C. Miller, D.D.S.
1911
Purity Drug Company
1925
Purity Drug Company
1936
Purity Drug Company
Barber (Basement)
McCoy & McCoy Attorneys (Upper Floor)
1954-1989
Stapp's Purity Drug Company
-Gale Stapp purchased the building in 1950 and started his business, Stapp Purity Drug. His store was a tradition for 39 years, closing in 1989.(Oskaloosa Herald, March 25, 1989)
Jasper Printing Company (Basement)
Various Law Offices (Upper Floor)
(Waymarking.com)
1989-2007
Phillips Optometry
-In 1989, Dr. Lloyd and Nancy Phillips purchased and restored the building to use for his optometry business. He described the building's original features in a newspaper article:

"a tin ceiling that had been covered by lower wooden one, tin molding down the top of th ewals, wooden molding, woodwork, side windows that had boarded over over, and leaded glass that had been covered by at least two layers of drug store signs."(Oskaloosa Herald, June 6, 1989)
2016
Bethesda House