Oskaloosa Fire Department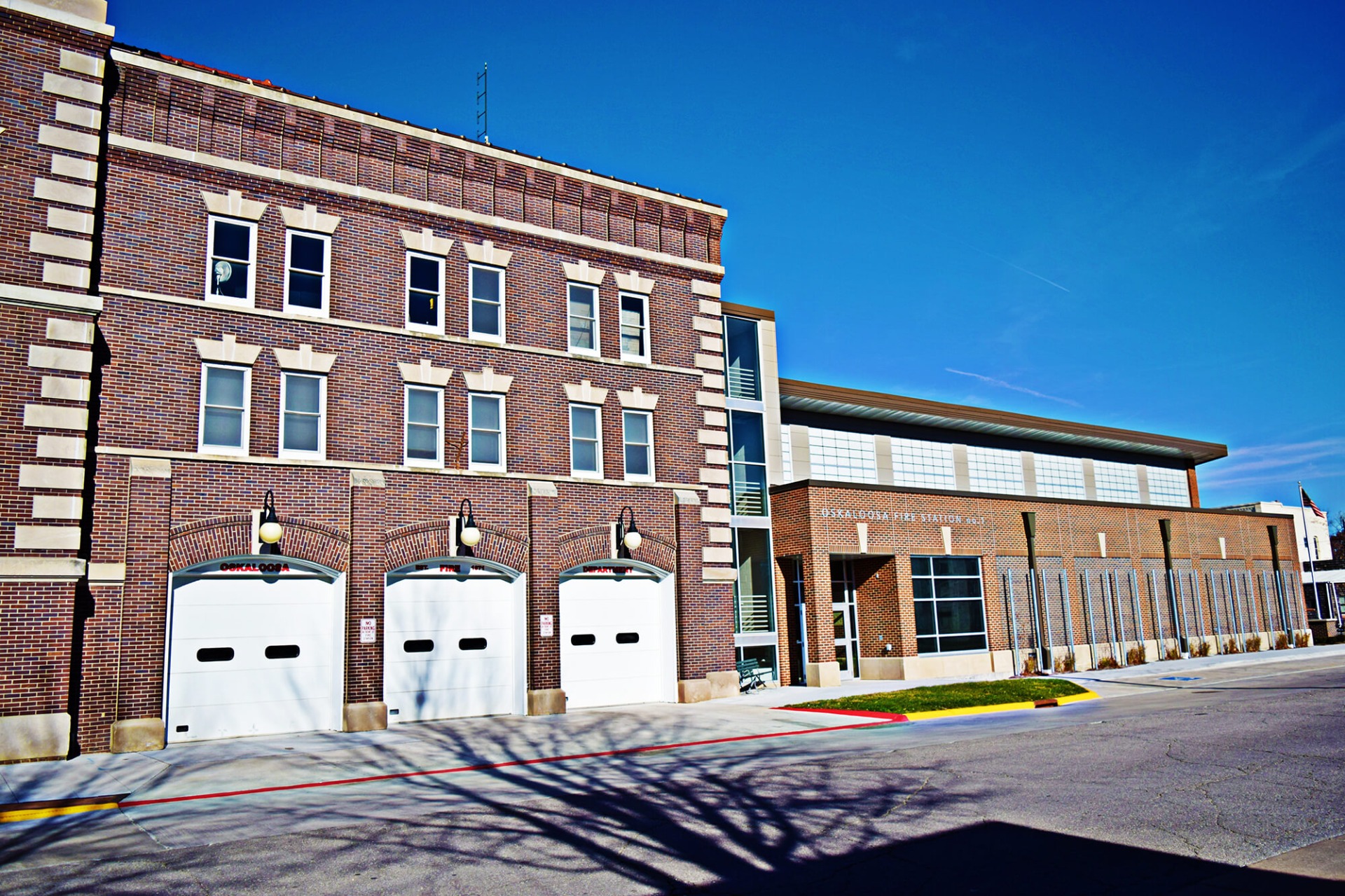 Key Information
Year Built: 1909
Location: 220 South Market Street
Current Tenant:
Architecture Style: Italianate
Architecture
The Oskaloosa Fire Station was built between 1908 and 1909. The architect was S.B. Sinclair and the contractors were Gurthrie & Halst of Albia, Iowa.
The building is constructed of pressed brick and trimmed in stone. The Fire Station is a fine example of an early twentieth-century public building. When City Hall was constructed in 1911, Georgian Revival flat arches and quoins executed in stone were added along with a third floor. It is interesting to note that the third floor is supported by a full-story high steel Veirendeel truss, hidden in a wall.
When City Hall was constructed in 1911, a third floor was added to the Fire Station.
(NHRP Application, 283-284)
History
Building Chain of Ownership
Fire Station Chain of Ownership
Historic Marker Unveiling | February 15, 2018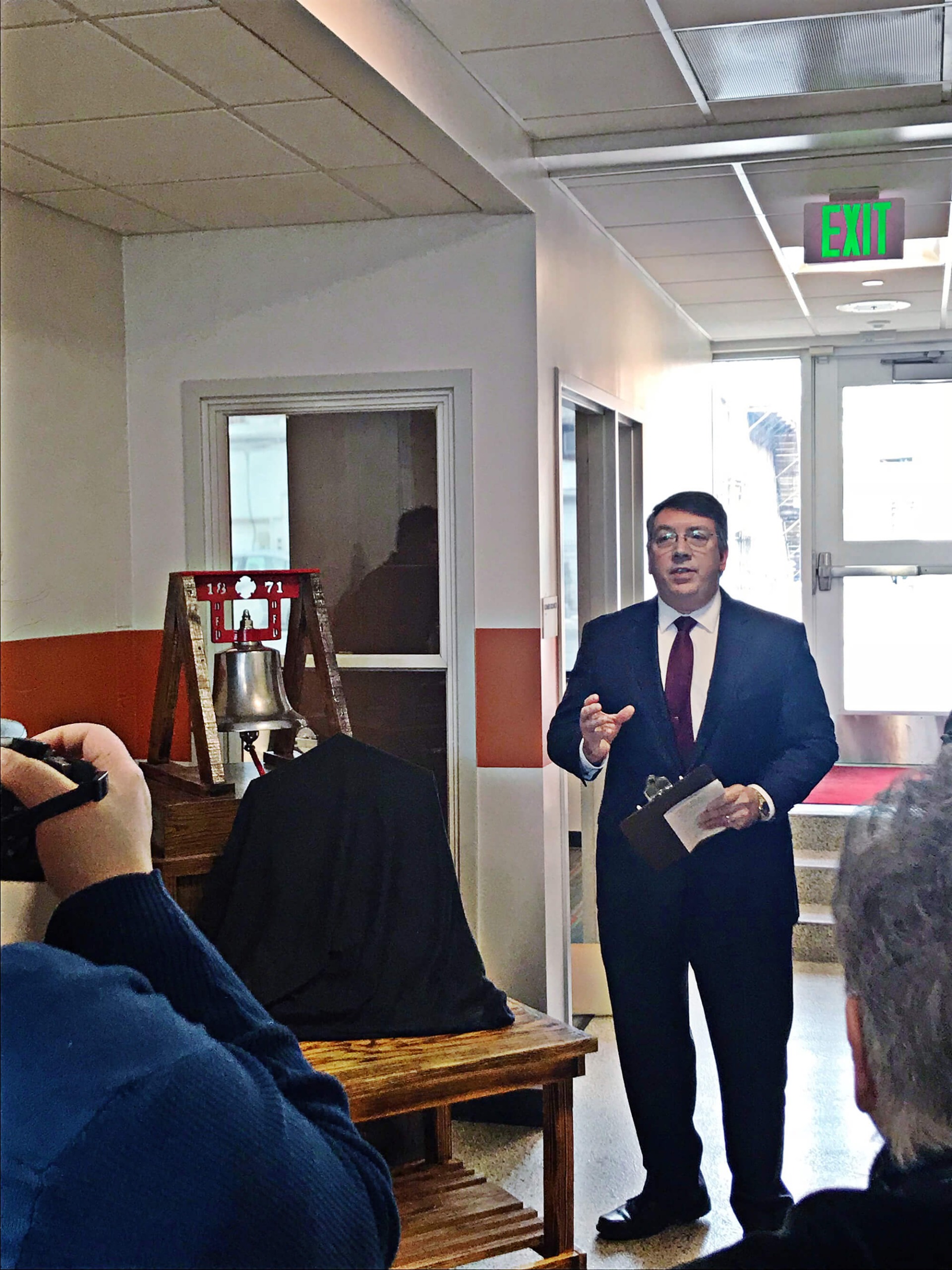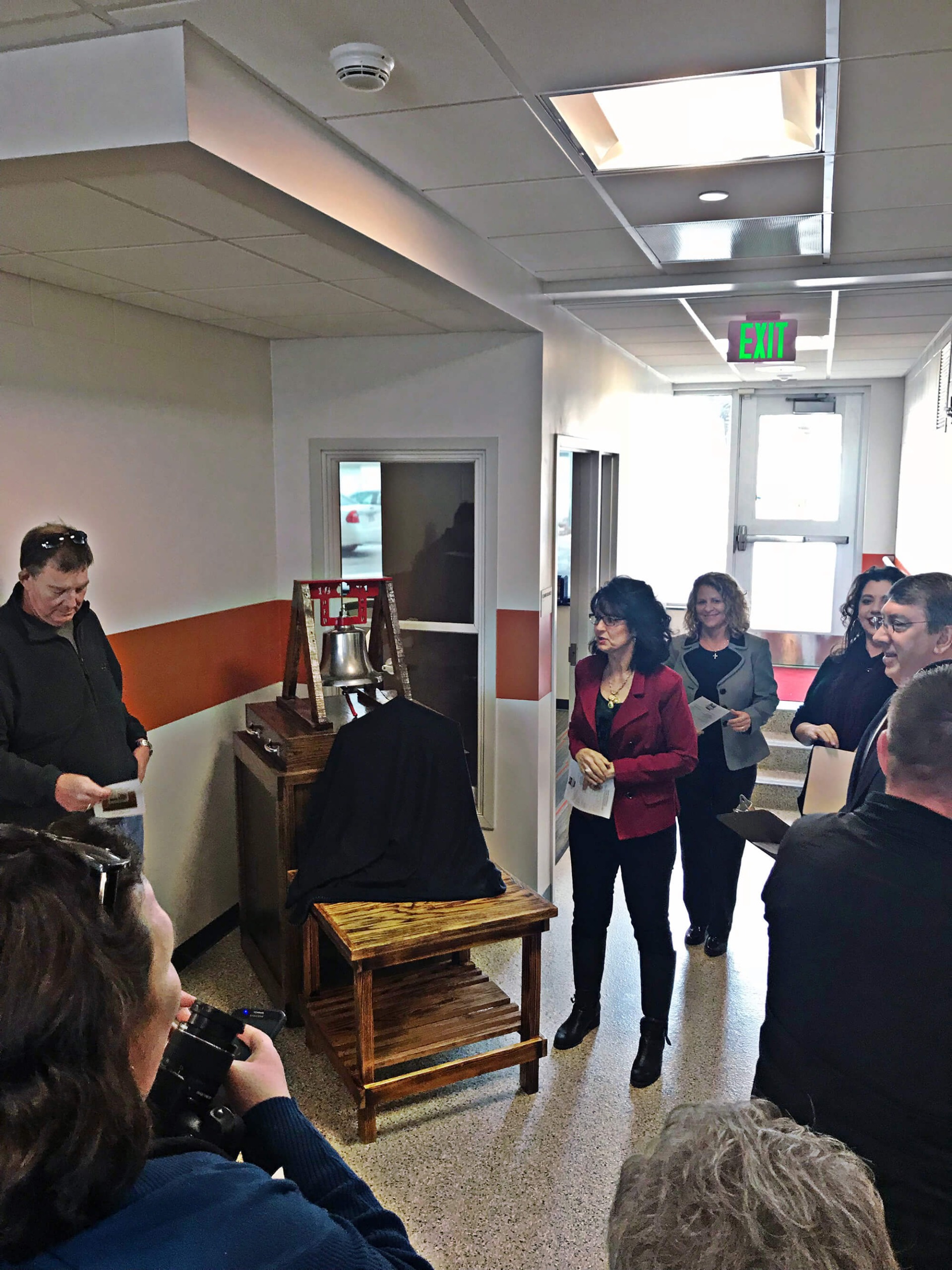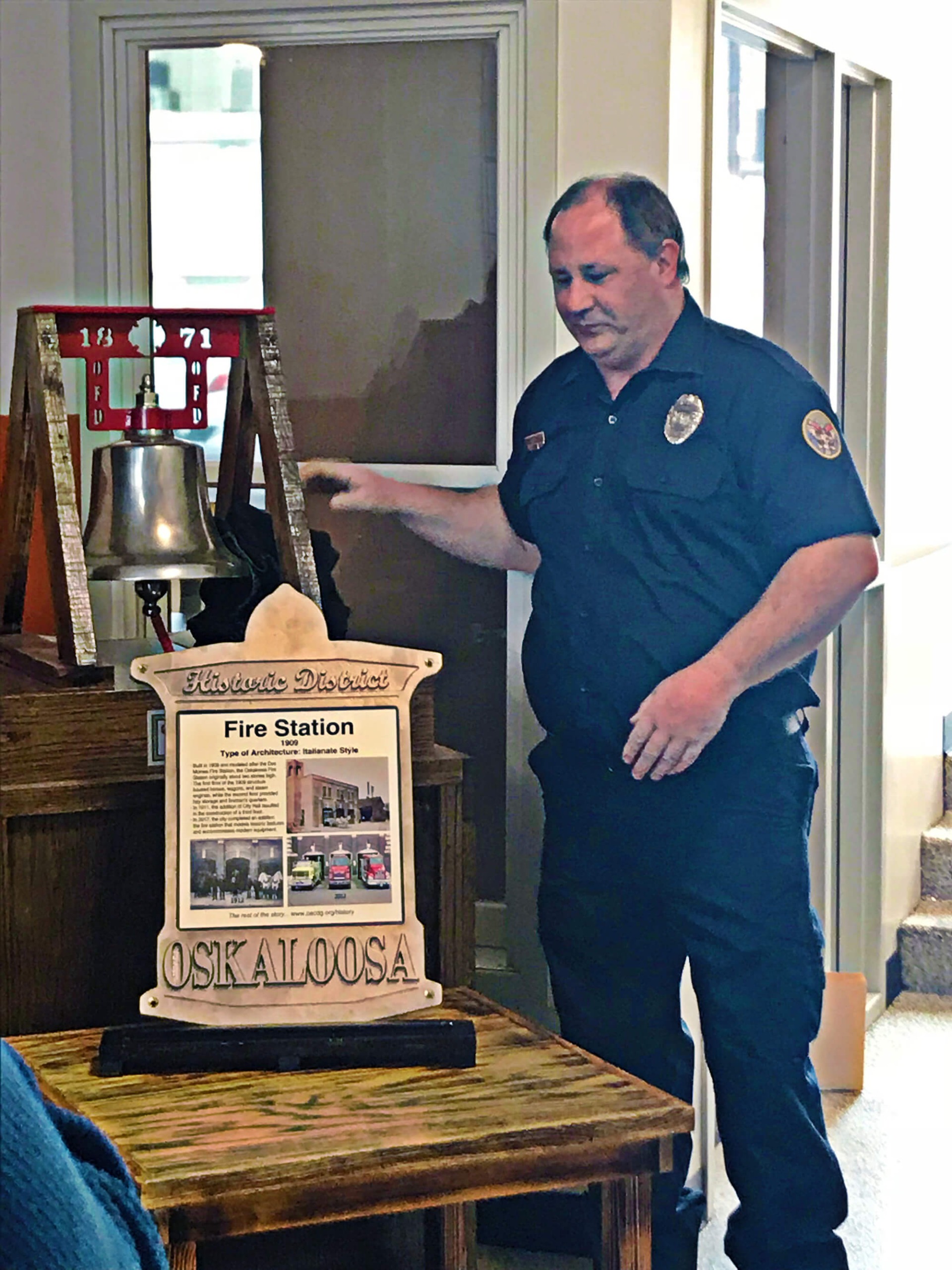 The Oskaloosa Fire Department's historic marker plaque was unveiled during a small ceremony at the station on February 15, 2018. The marker was the first installed during the project, and can be found near the south entrance to the building.
Oskaloosa Fire Station Dedication and Open House
The following document was produced by the Oskaloosa Herald and sponsored by area businesses.
To view the booklet online, click the image below. Or download the booklet from The Herald's website.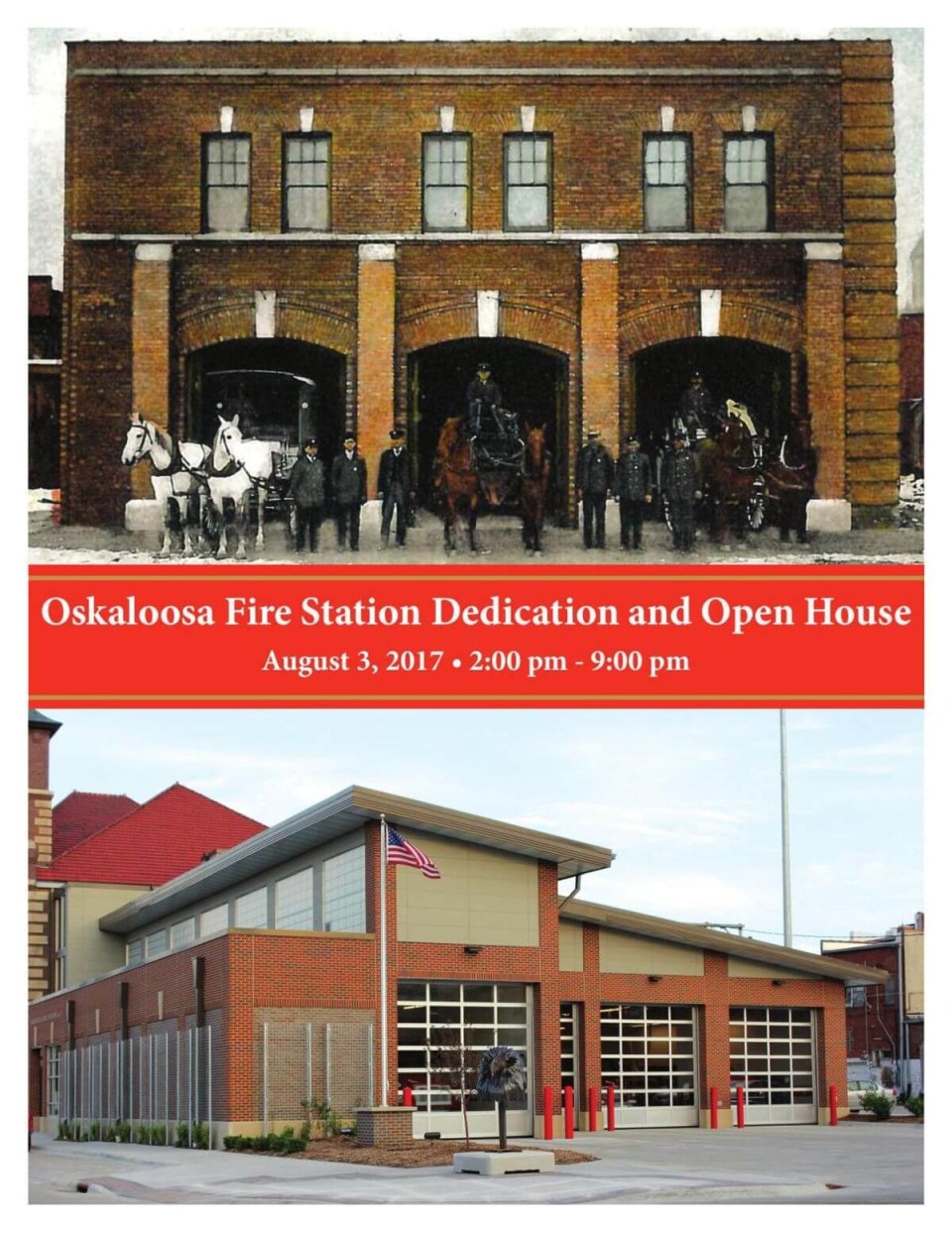 Fun Facts
On February 4, 1913, Oskaloosa received the first automobile fire truck to be used in the State of Iowa. Des Moines had one ordered at the same time, but Oskaloosa's truck was delivered first. (W.P.A. Survey, c.1938) (NHRP Application, 283-284)
Tennant History