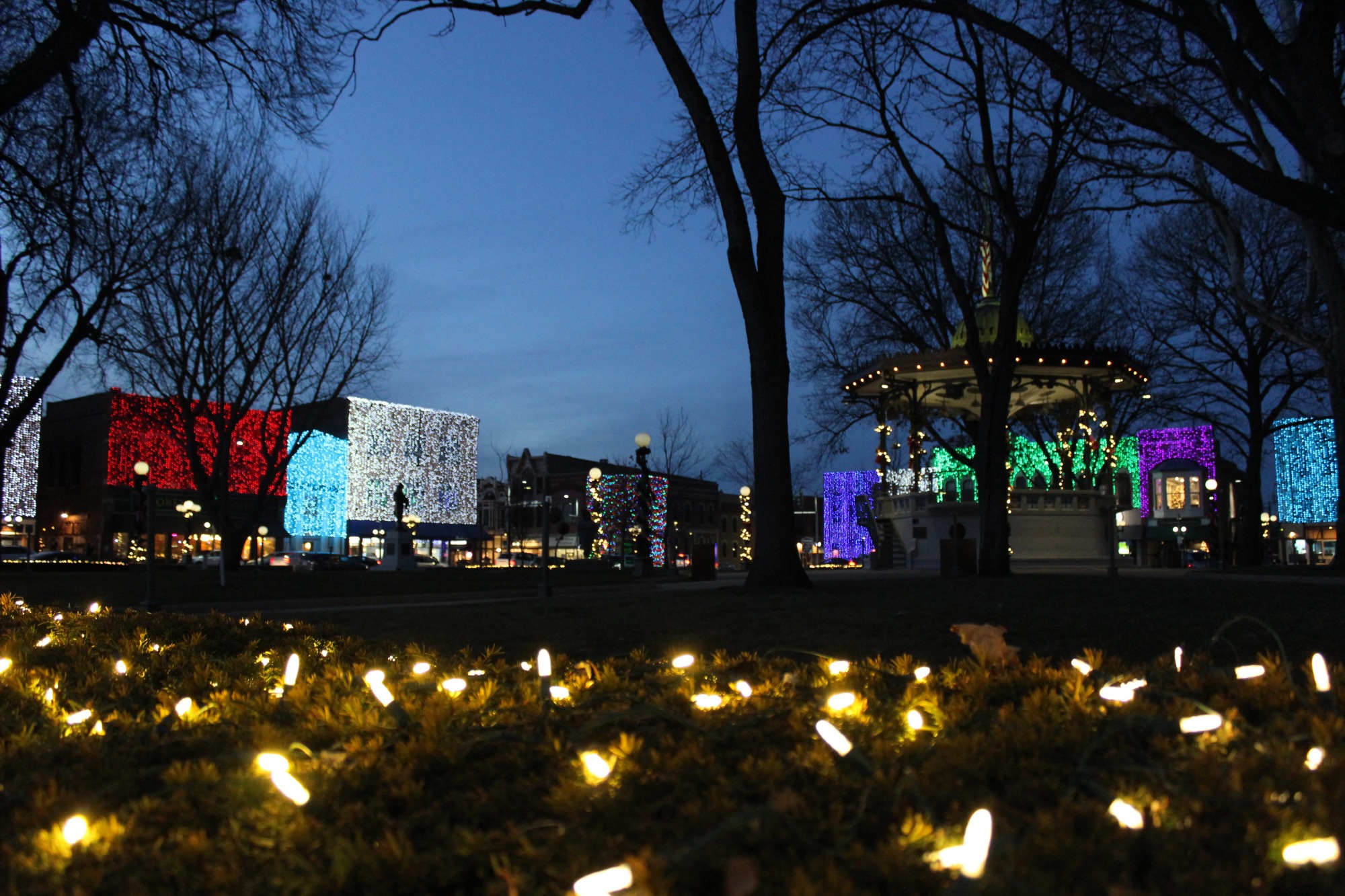 Every holiday season, 250,000+ LED Christmas lights illuminate the facades of buildings surrounding Oskaloosa's City Square Park.
Stroll through the Square with a cup of hot cocoa in one hand and your shopping bags in the other. Listen to the Christmas music playing over outdoor speakers. Climb up the stairs to the historic bandstand, where you can take in a 360-degree view of Painting with Lights. ...And you might just think you're the star of your very own made-for-TV Christmas movie.
Painting with Lights is the first display of its kind in Iowa, and is the result of countless volunteer hours and generous donations from individuals and businesses each year. The brilliant display of lights covers all four sides of the town square and takes several weeks to put up. Fundraising and planning for the project happen year-round.
Thinking about a visit to see the lights? Plan to make a day of it. Around and nearby the Square, you'll find coffee shops and cafes, restaurants, and retail including clothing boutiques, a music store, Brown's Shoe Fit, Oskaloosa True Value, and the Book Vault, a unique book shop in a beautifully renovated historic bank building. Support small businesses with your Christmas shopping, then stick around to see the lights turn on!
Follow on social media:
Facebook • Instagram: @oskaloosamainstreet