Blog
Mahaska County as one of Iowa's Great Places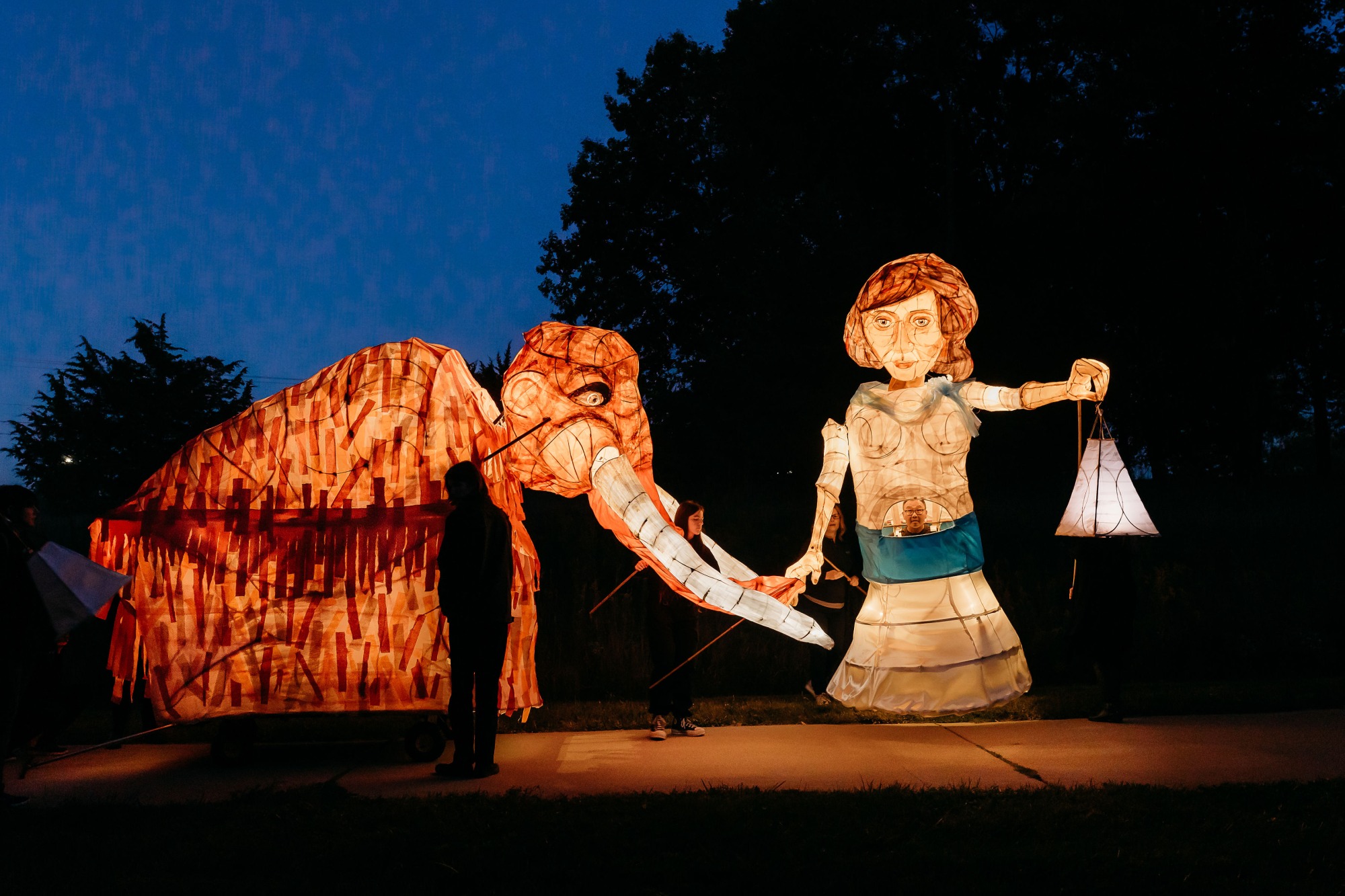 In July 2022, our community was designated by the Iowa Department of Cultural Affairs as one of Iowa's Great Places. This designation came out of a long history of excellent arts and culture organizations and projects, as well as the organized efforts of the community's Arts and Culture Roundtable.
This evolving group of committed arts and cultural organizations and individuals meet monthly to share successes and challenges and build partnerships with each other to strengthen the sector for community benefit. Branded as "Mammothly Creative," the Arts and Culture sector provides educational and creative opportunities for Mahaska County residents and the surrounding areas.
Seven groups led the charge in the application for Great Places: Astarox Productions, Fine Arts and Cultural Events of Mahaska County (FACE), the George Daily Community Auditorium, the Golden Goose Club, the Mahaska County Historical Society/Nelson Pioneer Farm & Museum, the Oskaloosa Public Library, and Studio Osky. These seven groups provide public access to literature, visual art, performance art in film, theatre, music, and radio (or at least podcasting), history, cultural education, and much, much, more.
What are the creative and expressive projects in your future? What do you want to do with your instrument, your art, and your stories? When you come to Mahaska County, you'll find that there is so much more to Arts and Culture that we came up with a new way to express it -- "Mammothly." Visit with any of these groups and embark on your own Mammothly Creative experience!
Meet the Great Places Partners
Astarox Productions
Astarox Productions' vision is to bring quality film and television productions to the heart of Iowa. With over 40 years of production experience, founders Paola Cipollina and Max Leonida have worked with international clients and now bring their expertise to William Penn University. Leonida is currently Artist-in-Residence at MUSCO New Media School at William Penn. Leonida and Cipollina both promote international projects and businesses to offer meaningful experiences for students and business owners. For more info: https://www.astaroxproductions.com/
Fine Arts and Cultural Events (FACE) of Mahaska County
FACE was founded in 2003 with the vision to establish Oskaloosa as an arts and culture center. The organization now manages the Oskaloosa Art Center & Studios with a professional art gallery, small art supply store, co-op art gallery for local artists, a ceramics studios, classroom space, and performance venue "The Outer Space." FACE hosts a variety of events and classes in the Art Center for all ages. They also manage the Oskaloosa Sculpture Tour, have a sculpture studio for classes and art use, and create public artworks around the city of Oskaloosa. FACE seeks to benefit the Mahaska County community through arts-related leadership, accessible and participatory programing, and encouraging and nurturing innovation. For more info: https://www.faceofmahaska.com/
George Daily Community Auditorium
George Daily Community Auditorium provides equal access to high-quality live performing arts, arts education, and energizing community resources. Come to the Auditorium to enjoy a school band concert, youth theatre performance, or one of the professional season shows. For more info: https://georgedaily.org/
Golden Goose Club
The Golden Goose Club is an organization made up of generous women who focus on improving their community. It has provided funding for many things that local art and culture groups need to help achieve their respective goals. Each of the "current" 177 members donate $100 per quarter to this 501(c)(3). Community improvement projects are presented to them each quarter, members vote for the project they like best and whichever project gets the most votes gets their funding for that quarter. Their donations have exceeded $320,000 toward community projects. This community is the perfect example of what people can accomplish by working together. The Golden Goose Club is a vibrant piece of what makes Mahaska County, a Great Place in Iowa.
Mahaska County Historical Society/Nelson Pioneer Farm & Museum
The Mahaska County Historical Society preserves and protects the history and heritage of Mahaska County for present and future generations through historic preservation of 15 historic structures, exhibit development featuring local stories, and youth and adult programming. It also serves as a community gathering place for the annual Fall Festival each September. They are proud to be a resource for schools with their field trip program, researchers in the genealogy library and other historical projects and organizations throughout the county. The site is open to the public every May-September, but hosts programs year-round. For more info: https://nelsonpioneer.org/
Oskaloosa Public Library
The Oskaloosa Public Library's mission is to serve as a primary source of information, education, recreation, and personal fulfillment for all of Oskaloosa and Mahaska County. This mission is fulfilled with a Makerspace Lab, a genealogy room, programming for all ages, WiFi throughout the building, lots of comfy seating, interactive displays on the 1st and 2nd floor, and a collection of over 65,000 items available for checkout. For more info: oskaloosalibrary.org
Studio Osky
Studio Osky is a creative revisioning of The Barley House 1916 property, once housing Mercy Hospital. The vision is to create a space for artists to access affordable studio spaces to pursue their artistic and creative endeavors. The vision also includes retail spaces, entertainment venues, classrooms and teaching spaces, and community rental areas. Founder Lauren Terrell arrived in Oskaloosa to attend William Penn University. She has been actively involved with the community since her graduation, including serving on several boards. Her passion for and pursuit of art in her limited free time inspired the creation of Studio Osky. For more info: https://www.facebook.com/studioosky/