Blog
From Grapes to Glass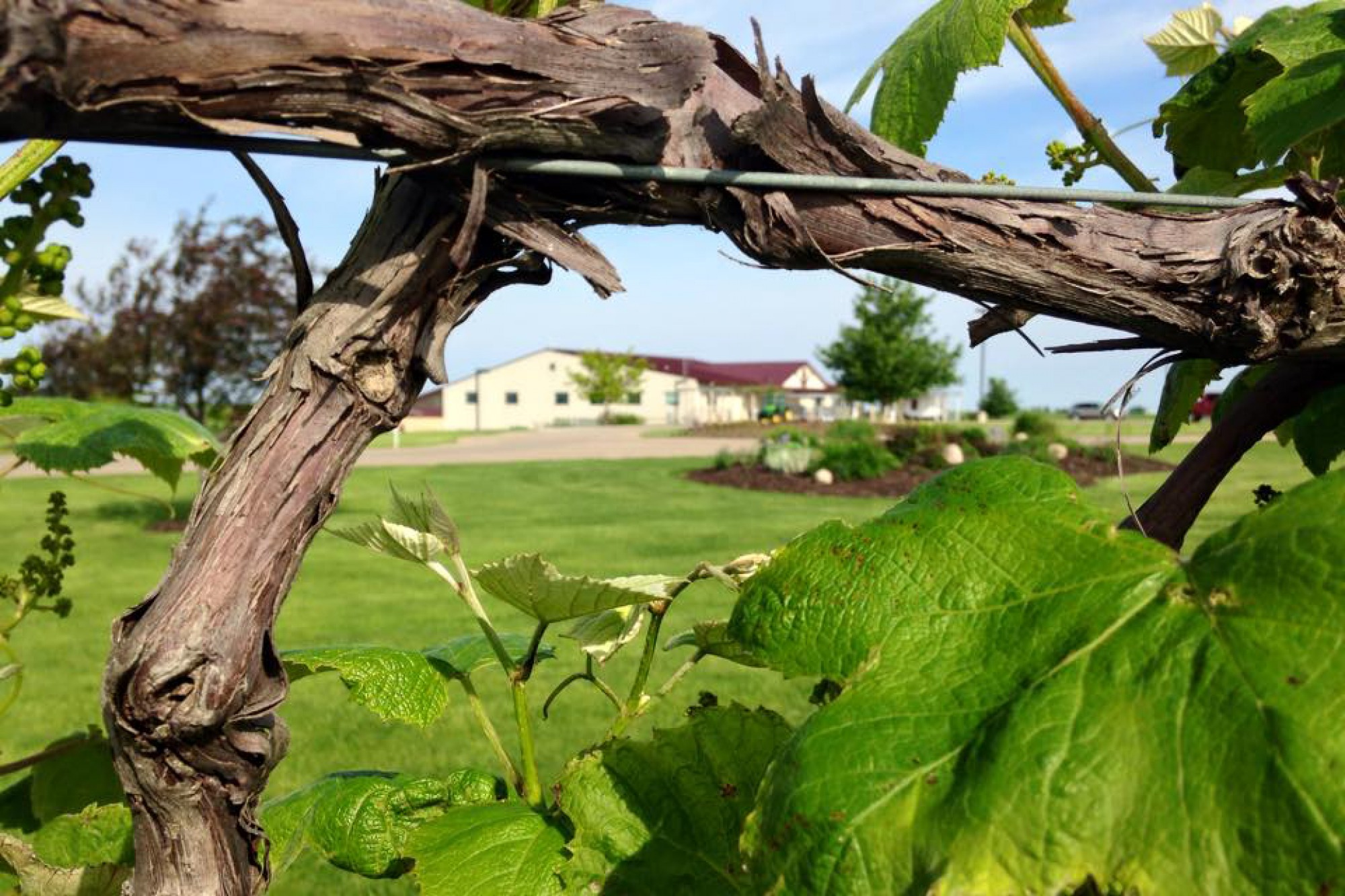 75 acres of rich Iowa soil. 4 local vineyards. 11 grape varieties. 40 different wines. And countless food pairing ideas—minutes away.
Tassel Ridge Winery is located in the rolling hills of Mahaska County four miles northwest of Oskaloosa, ten miles southeast of Pella, and just south of Iowa Highway 163.
On a scenic ridge, where once existed a farm field planted to a corn-bean rotation for many years, the vineyards of Tassel Ridge Winery now stretch into the distance. Since opening to the public in 2006, Tassel Ridge has grown to become one of the largest wineries in Iowa. And its wines have won more than 300 medals in competitions throughout Iowa, Minnesota, Florida, New York, California, and Texas.
The winery produces about 40 red, rosé, and white wines ranging from dry to sweet—some fizzy, some dessert wines—which are all available for sale at the winery. Many of the varieties are also for sale in 435 retailers across Iowa.
The winery is open and visitors are welcome. As of January 2021, Tassel Ridge continues to require face masks, which are available at the door. Visitors can purchase wine by the bottle and shop in the gift store for dipping oils, chocolate and caramel sauces, and wine-related gifts and merchandise. From the Visitors' Gallery, it is also possible to look down into the cellar where Tassel Ridge wine is made.
Not only is Tassel Ridge a must-stop for breathtaking views and bottles of vino, but it's also a "leader in developing new cold climate grape varieties in an effort to expand its reach to the dry wine market." (Distilled Opinion, Food & Drink Blog).
In its four vineyards throughout Mahaska County, Tassel Ridge grows eleven different grape varieties on about 75 acres. Nine grape varieties are Northern Climate grapes, one is a native- American grape variety, and the other is a French-American hybrid. All of the varieties were selected for their winter hardiness and ability to produce high-quality fruit in Iowa's short growing season. Tassel Ridge is also growing several new varieties on a trial basis to learn if the new varieties will help produce better wines.
At the end of the day, it all comes back to the rich Iowa soil. "Our soils vary depending on the vineyard," says owner Bob Wersen. "The vineyard at Tassel Ridge is a loam-loess blend with pockets of clay. Loess soils are windblown small gravel that improve the soil's drainage and productivity. Our other three vineyards have heavier soils with more clay. All of our vineyards produce excellent quality grapes."
Hours:
Monday-Friday • 9:00 am - 6:00 pm
Saturday • 10:00 am - 6:00 pm
Sunday • 12:00 pm - 6:00 pm
For up-to-the-minute status on events and open times:
tasselridge.com • (641) 672-9463
Follow on social media:
Facebook • Instagram: @tasselridgewinery
---
Wine and Food Pairings
Celebrate! + Young Gouda
Pick up some young (2-3 months) gouda cheese to pair with Tassel Ridge's Celebrate! This sweet red wine is bursting with bright cherry aromas and flavors.
American Steuben + Beef Sticks
Snack on beef sticks and sip on the American Steuben, Tassel Ridge's light, fruity, semi-sweet, easy-drinking rosé.
Dutch Letters + Oskyfizzante Pink
Treat yourself to a Dutch Letter and glass of Tassel Ridge's Oskyfizzante® Pink, a refreshing, sweet, fizzy wine with tropical fruit aromas including pineapple and lychee, followed by green apple and citrus on the palate.
Prime Rib + 2019 Iowa Marquette
Tassel Ridge's 2019 Iowa Marquette is a dry red that teases the palate with a fresh, lightly acidic entry transitioning to raspberry and black cherry and a medium-long finish—perfect for pairing with prime rib!
Cheers to Tassel Ridge Tasting Room Manager, Greg, for the above recommendations on local wine and food pairing!
---
More local flavors…
Frisian Farms Cheese House
2098 Fisher Ave • Leighton, IA
Small batch gouda and fresh cheese curds.
Leighton Processed Meats
217 Otley Street • Leighton, IA
Local meat, incl. beef sticks, brats, and more.
Jaarsma Bakery
201 A Ave E • Oskaloosa, IA
Dutch letters, donuts, pastries, and more.
Wanders Farms Meat Locker
438 160th Pl • Otley, IA
Take a short, scenic drive to this store in Otley, which sells meat raised Mahaska Co. farm.