Blog
Explore Mahaska County with Justin DeVore
A Warm Welcome to Oskaloosa: Our First Christmas
Creating Memories in the Heart of Christmas
🎄 As a family of four recently relocated to Oskaloosa, we're thrilled to embark on our first Christmas season in this welcoming community. It hasn't taken long for Oskaloosa to feel like home. We're excited for our first taste of the festive events that make Oskaloosa the ideal place for families this holiday season and year-round. The holiday spirit being created, and the amount of planning to pull off a community Christmas, is nothing short of magical.
About Justin DeVore
Justin is the Director of Communications for Oskaloosa Schools, and his heart belongs to community involvement and serving the students and staff in Oskaloosa Community Schools. From telling the stories of greatness that happen in Osky Schools to supporting community performing arts, he thrives on making the community a better place for all families. He serves on the Mahaska Chamber of Commerce board of directors and was recently named to the Mahaska County YMCA board. He invites you to experience Oskaloosa and welcomes you to learn more, in person, about the community, schools, and businesses in this thriving community. He and his family are #ALLIN on Oskaloosa.
Discover the Magic: Dancing Lights Show
📅 Sneak peek November 18
📅 Full show beginning Thanksgiving Nov. 24 - January 7
Our holiday adventure kicks off with a new breathtaking Dancing Lights show. This is what your friends and neighbors will be talking about this holiday season. Imagine a spectacle where 30 songs choreograph an enchanting dance of lights. Beginning on Thanksgiving, the display transforms the downtown square of Oskaloosa into a magical digital wonderland. It's not just lights; it's an epic experience—a concert of lights, music, and effects for the whole family.
Turn on the Lights!
📅 Saturday, November 18 5:30-8:00 PM
Join us as we witness the heartwarming moment when downtown Oskaloosa lights up for the season. The community gathers in City Square Park for cookies, cocoa, a visit from Santa, and free horse-drawn wagon rides. It's a festive spectacle that symbolizes the unity and warmth of Oskaloosa during the holidays.
Sieda Annual Holiday Tour of Homes
📅 Friday, Dec. 1 5 PM to 8 PM &
📅 Saturday, Dec. 2 1 PM - 4 PM
Explore the holiday spirit within Oskaloosa's private homes during the Sieda Annual Holiday Tour. Presented by Legacy Real Estate Group, this event offers a glimpse into the beautifully decorated homes that reflect the community's festive cheer.
Merry Little Downtown Christmas
📅 Friday, December 1 5:30-7:30 PM
Jingle all the way to City Square Park for a Merry Little Downtown Christmas. Capture the joy taking photos with Santa, Mrs. Claus, and live reindeer. Enjoy Christmas treats, horse-drawn wagon rides, 'Dancing Lights,' and more—all under the enchanting glow of Painting with Lights.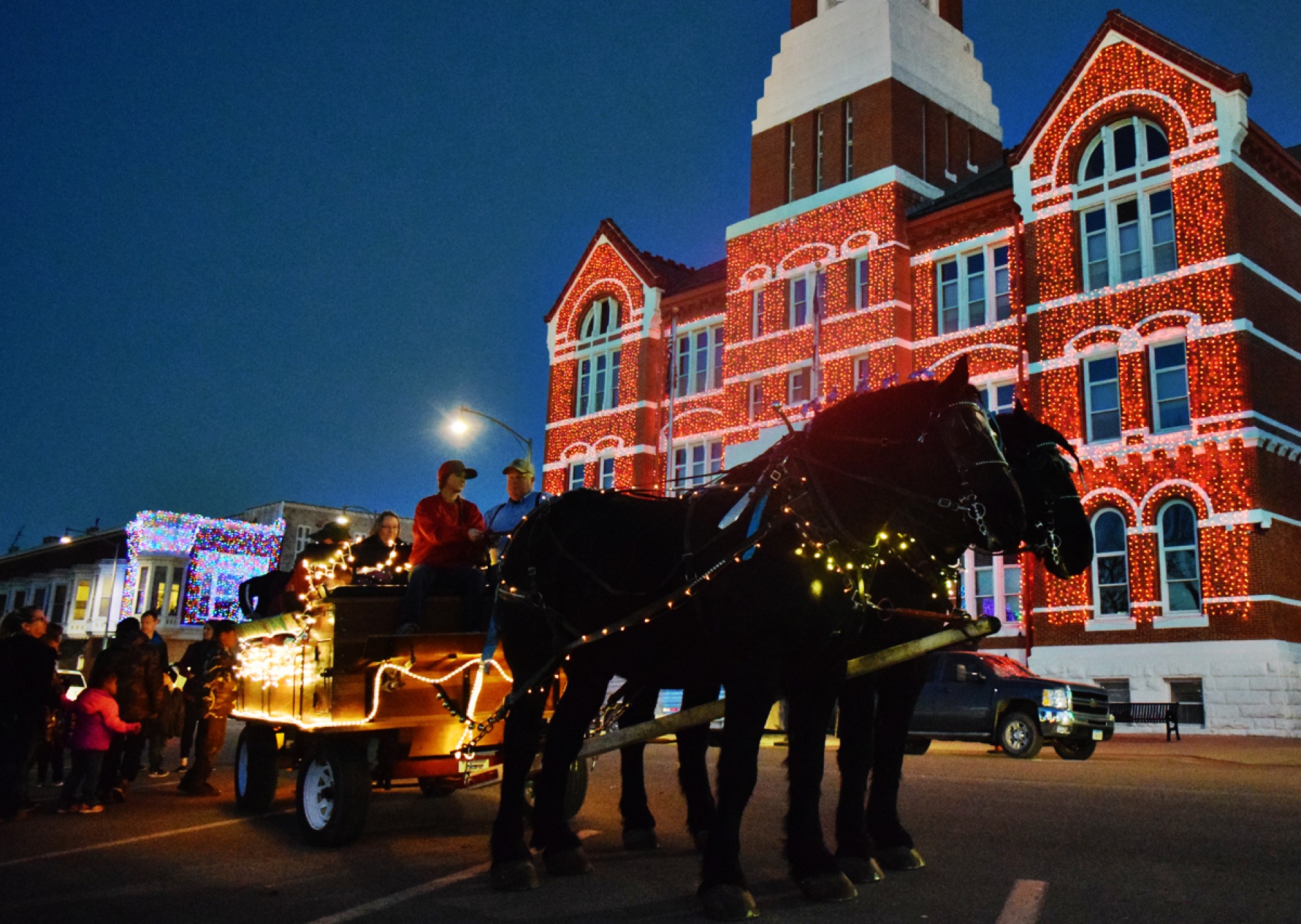 📅 Friday, December 1 4:30 PM - 7:30 PM
Location: RE/MAX Pride, 1201 N Market
We've timed our Open House to coincide with the Merry Little Downtown Christmas event, making it easy for you to join us before or after the festivities. Immerse yourself in the holiday spirit with a selection of Holiday-themed cocktails, expertly crafted just for you; sip and savor the flavors of the season.
Lighted Christmas Parade
📅 Saturday, Dec. 2 7 PM
The highlight of our holiday season is the 36th Annual Lighted Christmas Parade. The 2024 theme, "The Heart of Christmas," perfectly encapsulates the community spirit of Oskaloosa. Before the parade, enjoy horse-drawn wagon rides on the square from 4:00-6:00 PM.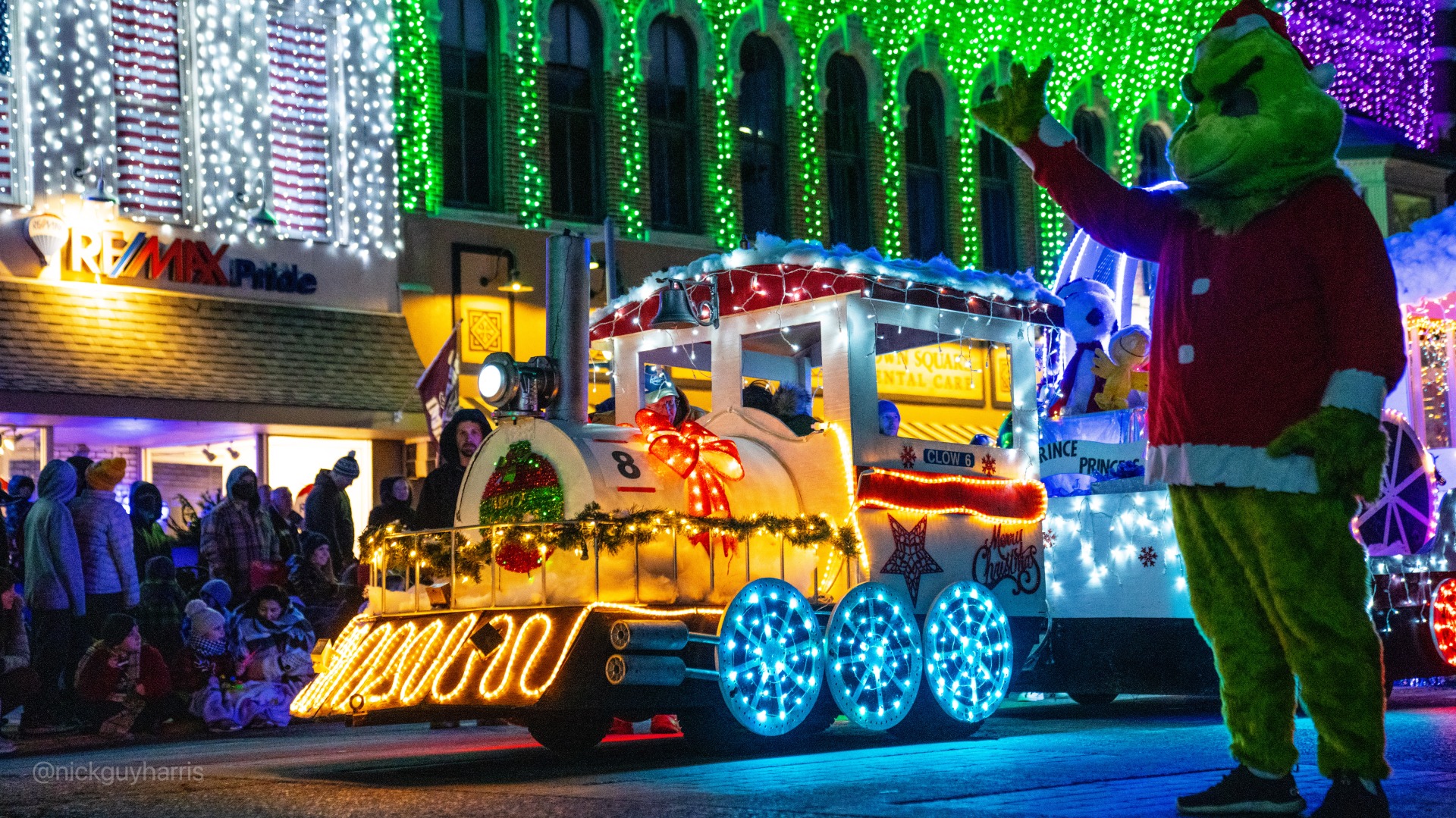 A Celebration of Community Spirit
🏡 Our experience as a new family in Oskaloosa has been nothing short of heartwarming. Main Street is thriving, the coffee shops are buzzing, and retail shops are vibrant. Our family has been welcomed with open arms. The progress in Oskaloosa is exciting, with new businesses and restaurants, million-dollar reinvestments by local world-class industries, and a new family YMCA.
The town is undergoing a transformation. We have a new entertainment venue under construction, new housing, retail, and Oskaloosa is home to one of Iowa's largest certified sites with more than 490 acres ready for development. We just opened new playgrounds at Edmundson Park and the elementary school. Our artistic community is flourishing, and our community auditorium hosts an impressive annual lineup of events with free tickets to all students. William Penn University is experiencing its largest class ever. Our public schools engage ALL students to embrace the power of learning with incredible people from preschool to graduation, and in the last year Oskaloosa was named an Iowa Thriving Community and an Iowa's Great Places.
Community spirit, collaboration, and momentum make this year's holiday celebrations extra special. Come experience Oskaloosa, and let your family see for themselves the Hallmark Channel environment that will welcome your family too.