Enjoy the Thrill of the (Treasure) Hunt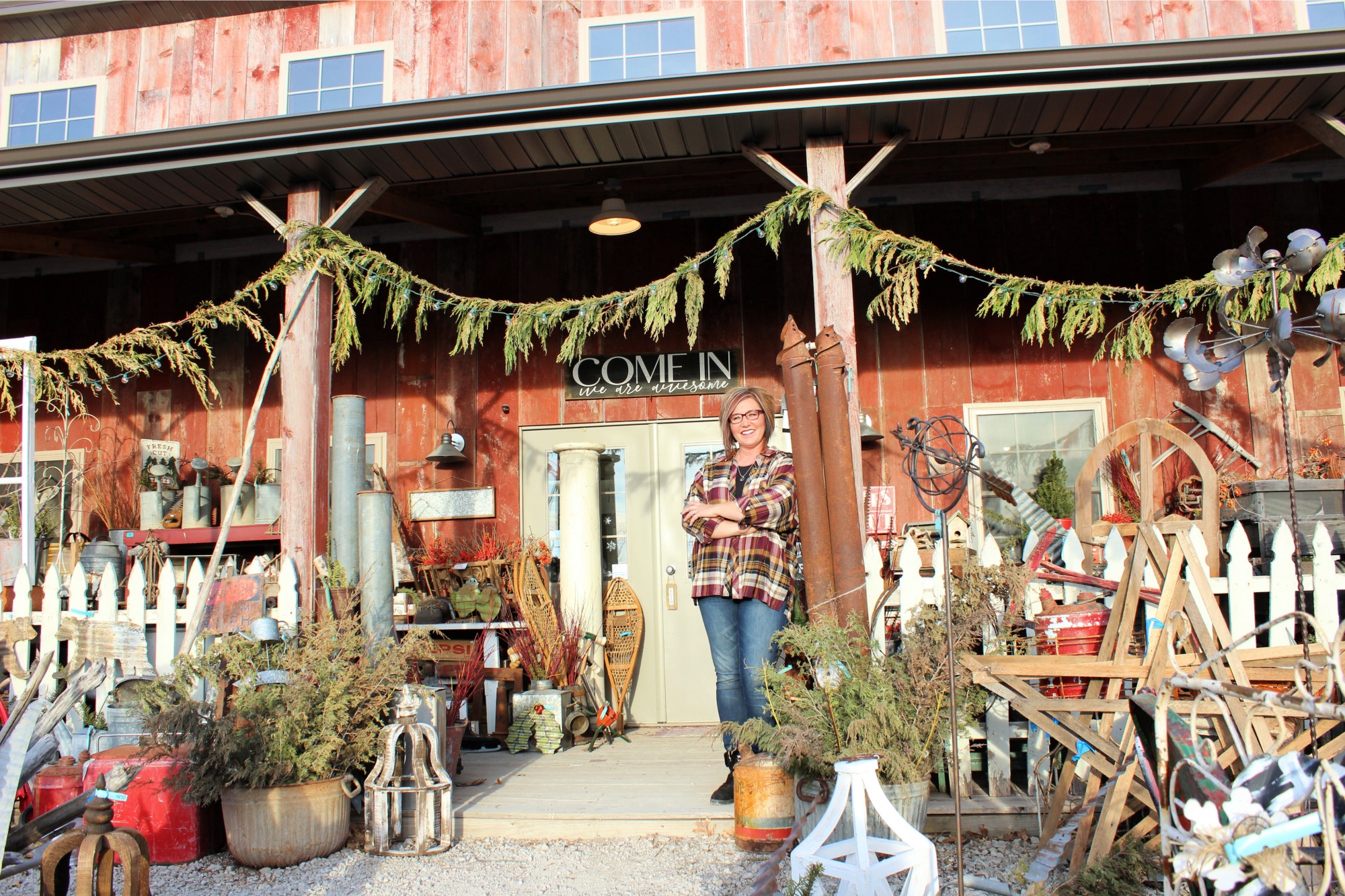 Two big red sheds clad in salvaged barn wood rise in greeting as you pull off of Hwy 163 and onto a short gravel drive. A perfectly rusted old teal truck sits permanently parked at the foot of a gently sloping hill. The faint smell of firewood hangs in the country air. What will you find today?
For Stephanie Vos, she finds joy every day at her store. North Creek Antiques was a dream thirty years and hundreds of flea markets in the making. "I love saving items from old, dilapidated barns and houses," Stephanie says. "It brings me great joy to know I'll give something new life in someone's home or my own instead of it being lost forever."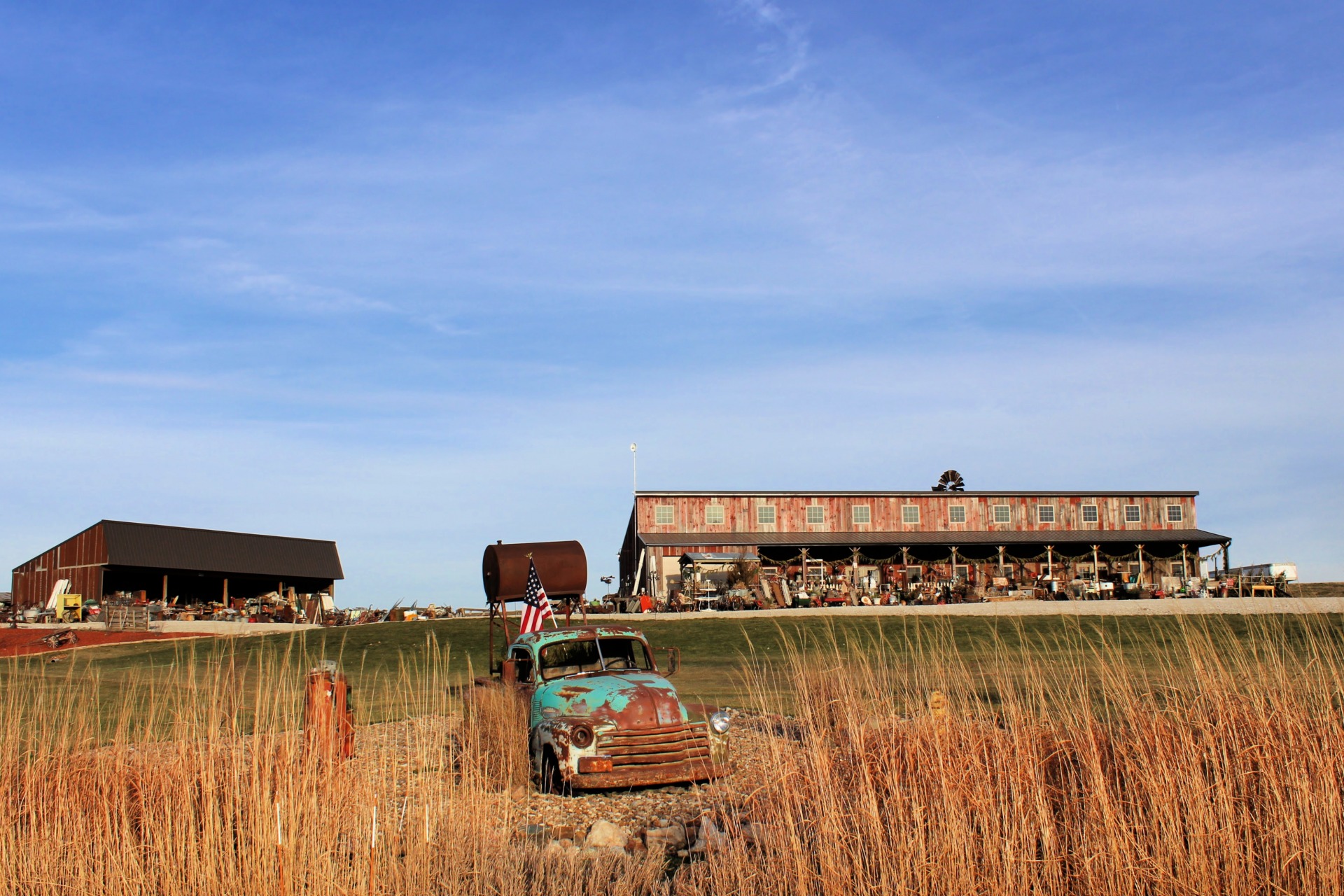 There's something special for everyone to find at North Creek.
The main building houses an ever-changing treasure trove of decor and furniture: Timeless antiques and nostalgic vintage. Trendy farmhouse items and wall signs. And, of course, an array of seasonal holiday decorations. Stephanie keeps the inventory fresh and affordable.
The neighboring shed is stock full with barn and building salvage: Doors and trim waiting to be refinished and reloved by fixer-uppers. Rustic metal supplies for the do-it-yourselfer's next project. Primitive odds and ends ripe for pickers.
Get directions and seasonal hours:
northcreekantiques.com
Follow on Facebook
"To me, it's not just about selling antiques. It's about passing on a piece of history." - Stephanie Vos, Owner
---
More treasure hunts…
Salvaged Designs
115 High Ave W • Oskaloosa, IA
Locally salvaged antiques and handcrafted decor
Timeless Treasures Corner
121 High Ave W • Oskaloosa, IA
Furniture, collectibles, vinyl records, and more
Hunter's Gift & Coffee Cafe
113 High Ave W • Oskaloosa, IA
China, crystal, gifts, and seasonal decorations
Muchness
117 S Main St • New Sharon, IA
Farmhouse decor, antiques, and seasonal decor